Local SEO (Search Engine Optimization) improves search engine visibility for local businesses, especially those with physical locations. By following local SEO best practices, small businesses can improve organic traffic from mobile searches performed by nearby customers.
Search engines rely on signals such as local content, social profile pages, links, and citations to provide the user with the most relevant local search results to gather information for local searches.
Local SEO allows other businesses to position their products and local services in front of potential customers and local customers looking for them.
In local searches, Google My Business or Google Business Profile has emerged as the top deal. Because Google generously endorses, verifies, and shares its content, Google Business Profile is an ideal keyword research tool to help your business meet Google's business category requirements.
To guarantee that your business is optimized for Google Business Profile, you must:
Create and review a Google Business Profile.
Use Google posts in your account.
Encourage your customers to share good reviews online.
Respond to reviews authentically, including location.
If Google can confirm that your local business is legitimate, the search engine could reward your business with a coveted sidebar spot in Google Local Search. Don't just do it for SEO, either. By having online reviews and keeping your contact information and hours of operation up to date, you improve the experience for potential customers to find you.
Involvement On Social Media And Add Posts To Google Business Profile
Google believes that content shared on social networks is more critical than ever. Now that you've created a beautiful Google Business Profile, share it on social media to align social media and search further.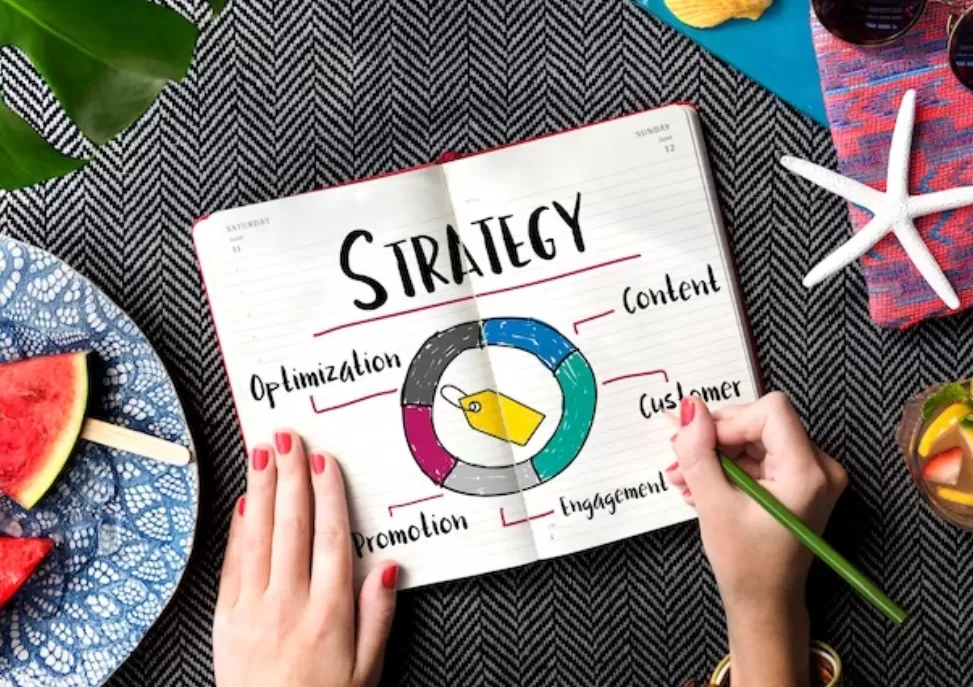 Check Name, Address, & Phone Number (NAP) Are Consistent Across All Online Platforms
You must make it easier for people and search engines to find you; to do that, you must set up your NAP.
What Does NAP Mean In Local SEO?
The acronym NAP stands for a company's name, address and telephone number (including area code). Your NAP information should be considered crawlable HTML text on your website so that Google can better display it based on location-based search results.
Pro tip: Avoid the common mistake of just putting the NAP citations in an image: images can't be crawled by search engines like HTML text.
The most common location for the NAP is in the footer or header of the website. In addition, you must also provide your NAP on a "Contact Us" page.
Once you've mastered the local SEO strategy basics, it can be tempting to hit the brakes. However, SEO is a continuous and intuitive process. Rather than stopping there or just making changes and seeing what's left, running a full local directories audit is worth seeing where your site is and what you need to work on to meet your goals.
A local SEO tools audit may include the following:
1. Google Business Profile Audit: How does your Google Business Profile appear in the SERPs? Is the local news information correct?
2. Google Search Console Audit: Is Your Website Crawlable? Does it contain local SEO efforts errors that would make indexing difficult?
3. On-Page SEO Audit: Do your website's local rankings contain all on-page SEO elements that help to rank?
4. Citation Audit: Are all your local SEO solutions in the central online business directories correct?
5. Competitive Analysis: How does your local SEO tips website compare to your competitors? Do you need to fill a gap? How does it fare regarding inbound links, content, design, and positioning?
6. Website Audit: How is your website performing to encourage customers?
While external links pointing to your site are ideal, adjusting your internal link structure will also improve your SEO marketing ranking.
Why are internal links important? It does the following:
Website google maps navigation support
Help with a business listing information architecture and website hierarchy
Distribute page authority and ranking power among pages.
Addition Of Location Pages to Your Website
Create location pages if you have more than one physical Google Business Profile listing location. Specific location pages provide readers with your name, address, phone number, hours of operation, clear store descriptions, parking/traffic information, promotions, and testimonials from satisfied customers.
It is also important to avoid duplicating content across multiple site pages. Build a meaningful local domain authority "About Us" page for single-location businesses. You can even get bonus points for adding a Google Map to your website on their respective physical location pages.
Make Sure Your Website Is Mobile-Friendly
Local and mobile searches go hand in hand. Some of the most common ways to use your online search site in a mobile environment are to view reviews, find directions to your location, and look up local keywords and contact information.
To improve your local SEO, make it easier for your prospects and customers by making your site mobile-friendly.
In any business, Google Reviews can make or break success. So it's fair to say that Google takes local SEO seriously as a ranking factor. When there are more positive reviews, the organic search results and ranking are better.
So ask your loyal customers to leave a review on Google and respond to their reviews so they feel heard and are more likely to come back to you, thus beating local competitors.
Make Sure To Create Location-Specific Content
Many people are interested in general local SEO strategy topics, but only people from the exact local citations are interested in local or industry news. Although it takes more mobile device time and planning, creating location-specific target keyword content can significantly help your local SEO ranking factors.
In 2023, you'll need to up your game and start restructuring your link-building content marketing calendar to include more domain-specific content to rank higher.
Quality & Local SEO Experts In San Antonio, TX
At Underdog Leads, we provide excellent Search Engine Optimization (SEO) to increase online visibility, improve ranking on SERPs, and engage potential clients. Our professionals are highly experienced and dedicated to providing quality long-tail keywords. Our company charges fair and affordable prices for title tag services.
If you have questions about organic search results or meta descriptions, we will give you a free consultation or piece of advice. Contact us today, and let us help you improve your local SEO.